Research Mission
What is Young Academic Music (YAM)?
YAM is an education research project that is being conducted in your district during the 2022-2023 school year. The purpose of the project is to test a new supplemental kindergarten curriculum that combines math and music education to help young children learn about numbers, patterns, music notes, and problem solving using fun, engaging activities in the classroom. YAM uses evidence-based strategies to seamlessly weave together authentic kindergarten-level mathematics, music, and computational thinking instruction. This content addresses both the Common Core Standards in Mathematics as well as the Texas Essential Knowledge and Skills. This research project is being conducted by Touro Graduate School of Education (New York City), in partnership with the University of Texas at Austin, SRI International, WestEd and the Herbie Hancock Institute of Jazz.
What does the study involve?
Study participants will include 35 Kindergarten teachers and their students during the 2022-2023 school year.
Half the teachers will be randomly assigned to implement YAM in their classrooms. The other half will continue with their normal instructional practices.
Researchers will assess kindergarten students' math, music, and problem-solving skills twice during the school year.
Researchers will visit participating classrooms in the spring to observe classroom engagement.
Teachers will complete surveys in the fall and spring about their approaches to math, music, and problem-solving instruction.
The research team will collect participating students' demographic data, allow researchers to observe the participating classrooms, and allow researchers to administer teacher surveys and student assessments in the winter and spring.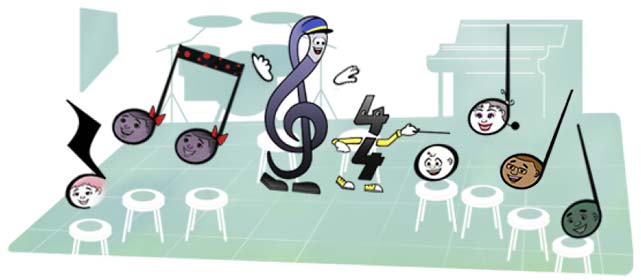 What are participating teachers asked to do?
Your involvement with the study will take place during the second half of the school year (approximately January to May).
Teachers implementing YAM will participate in approximately 5 hours of virtual training to learn the YAM curriculum.
YAM teachers will implement two 45-minute lessons per week for 9 weeks.
All teachers will be asked to help obtain parental consent for students to participate and support the research team's efforts to collect data on students.
All teachers will also be asked to complete a survey in the fall and spring.
How might schools, teachers, and students benefit?
All participating teachers will be provided with the YAM curriculum after the study ends.
Compensation for YAM teachers
All participating intervention teachers will receive a $200 stipend.
All teachers will receive a $25 gift card for completing the survey once in the winter and once in the spring, totaling $50 over the course of study.